I'm Margo Elizabeth Sharp, a sculptor, painter and mixed media artist living and working in Loveland, OH.
Born in Cincinnati, I moved all around the country for the first 30 years of my life. From 2002-'06, I attended The Ringling College of Art and Design, in Sarasota, FL. While there, I embraced the freedom of a young woman away from home in an open and endlessly nourishing creative environment. Pursuing sculpture, installation and a curiousness of the interaction of materials, I received several honors, awards and even studied abroad for a semester in Aux en Provence,
France.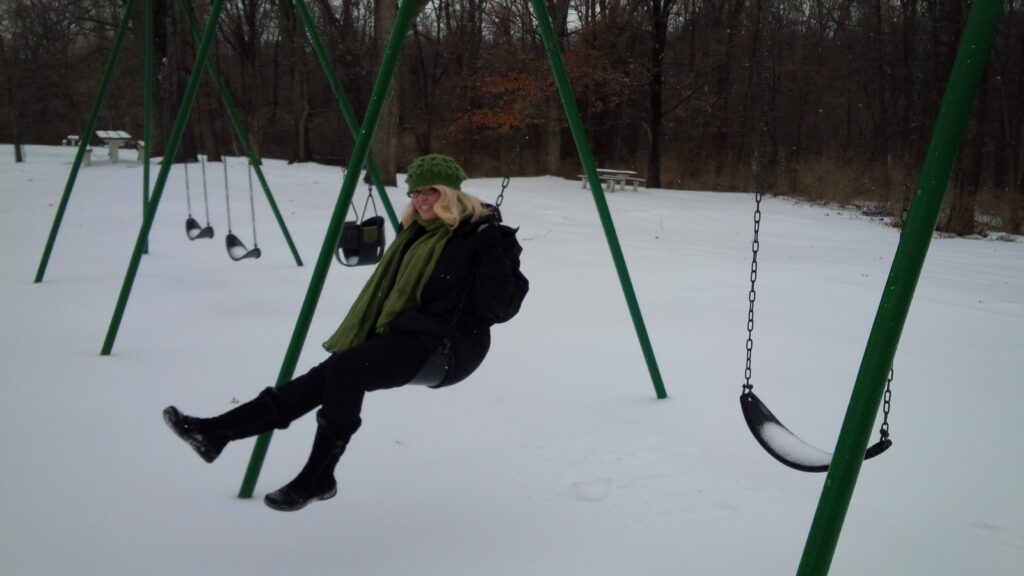 My background as an installation artist has given me an appreciation for materials and how unexpected things can be combined to create art.
No matter how far from home, I've always maintained a connection with the Midwest, and the iconic landscapes and elements that has inspired much of my work.
Textures like the physical husk and kernel patterns of corn are visible in my sculptures that pay homage to Ohio.
Since returning to the Greater Cincinnati area, my art now uses a color palette borrowed from the valleys, waterways and forests and rocky hillsides.
I try to embrace my nature of a free spirit, while learning how to be a loving mother and wife. Each day is a new adventure. I'm a lover of fantasy and the worlds that can be created within our minds. Whimsy and chance can lead our hearts, minds and paintbrushes.
This sense of self has allowed me to develop a unique way of seeing this world, and the ability to create my own worlds, through artistic expression.